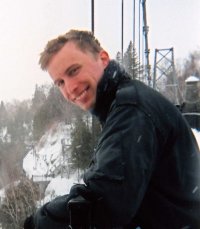 It's the OSS Game, now on the web. Experience life at my old high-school. Try to get a high score. Students say "It's better then going to class," and "This game sucks; where's the graphics?"
Recent update Void; the best game ever for Windows, Mac, and Linux.
Some popular pages: EV Nova utilities and guides; TI-83 programmes, for students whose school is living in the 80's; Obfuscator, a stream cipher private-key encryptor; courses that I've taken; created using MakeIndex, a content-generator that simplifies updating large pages; and QBasic software from when I was twelve (apparently cool.)
Best viewed with Lynx. This page is hosted under the Super Dimensional Fortress public access UNIX system! Verify this page's HTML and CSS.
Documents, including articles, coursework, stories, etc.
Art, screen captures, icons, photos, 3D, Escape Velocity, Quake, Smaug, etc.
I don't have any news; I just wrote a newsfeed parser into MakeIndex because newsfeeds are cool.