While going through old papers, I found the first few frames of a strip I'd started a few years before. I re-drew them onto computer and wrote the rest of the story. I did a similar pencil crayon some years later.
Emu Man
And the Terrorists of Flight 107
By Neil Edelman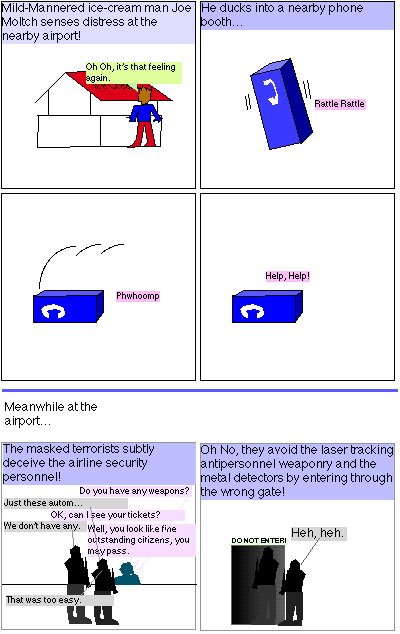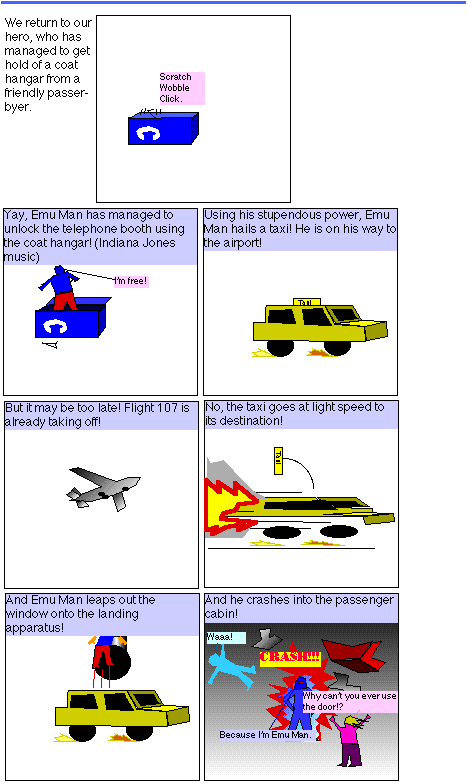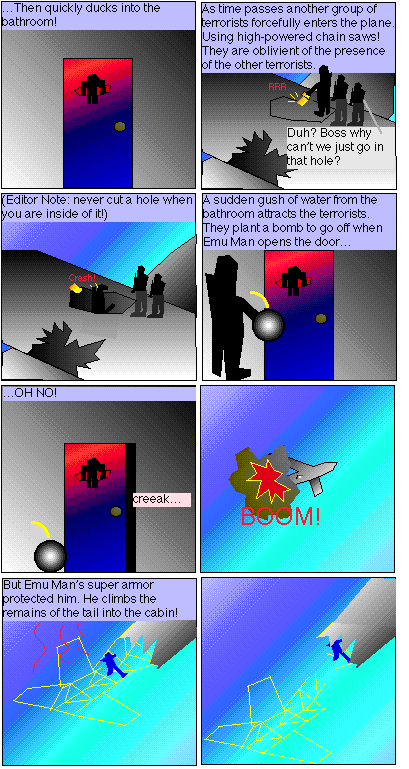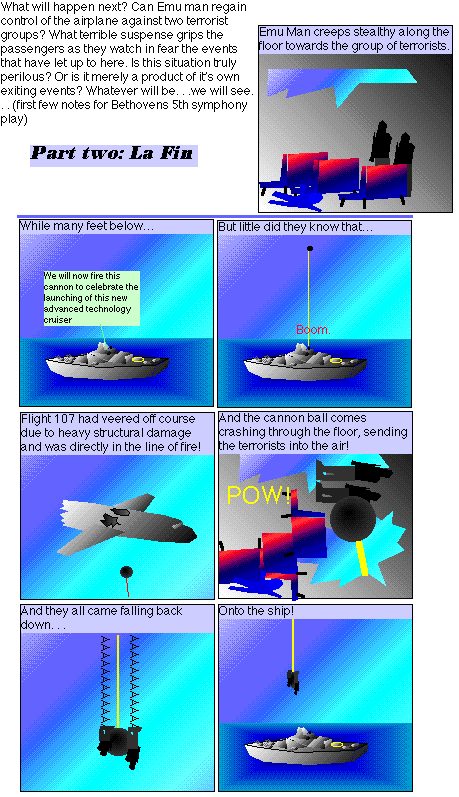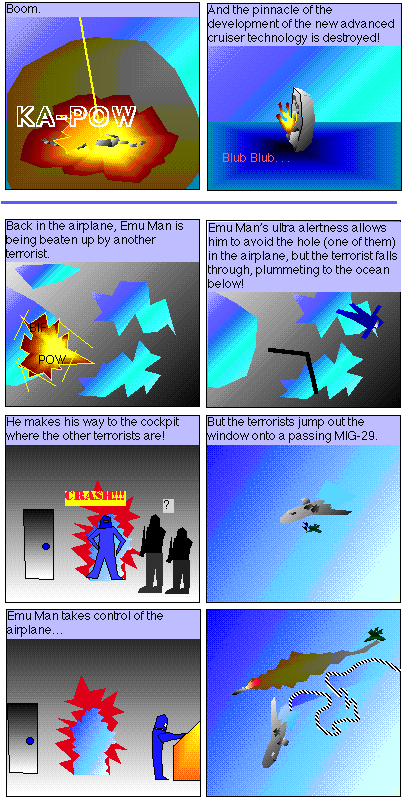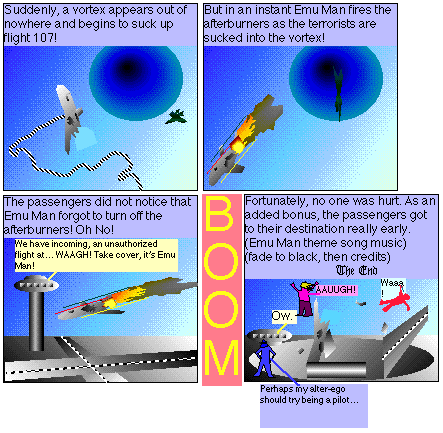 Stories from a long time ago.